The festive season is approaching, dinner parties, Christmas Day and New Years Eve are all occasions where you'd usually be sipping a fabulous cocktail. Now you're pregnant, amazing, but it does put a stop to indulging in your favourite tipple. Try our quick, easy recipes for the best mocktails this Christmas, you'll (almost) forget they're not alcoholic!
Mistletoe Martini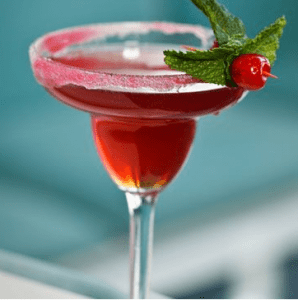 Make sure you get your Christmas kiss with this Mistletoe Martini, sweet, fruity and alcohol free:
Ingredients:
1 part orange juice

1 part cranberry tea, chilled

1 part sparkling elderflower

a splash of lemon juice
Method:
Mix together the orange juice and cranberry and the splash of lemon juice. Pour the sparkling elderflower drink slowly to prevent it fizzing up and serve in a martini glass. Garnish with a sprig of mistletoe and find somebody to kiss!
Santa Baby Bellini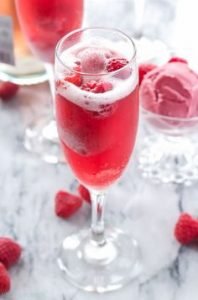 Bubbles are still on the menu even if you're a mama-to-be:
Ingredients:
 sparkling white grape juice

a splash of raspberry lemonade concentrate

frozen raspberries 
Method:
Simply pour the raspberry lemonade concentrate into the bottom of a champagne flute, top with sparkling white grape juice and garnish with frozen raspberries. All the elegance of a champagne toast yet pregnancy safe.
Virgin Mojito-ho-ho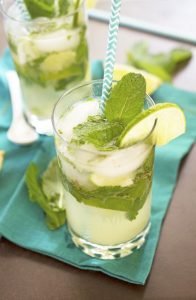 Always a favourite, get that classic fresh mojito taste without the booze.
Ingredients:
sliced lime

fresh mint leaves

ice

simple syrup

soda water

alternatively use Sprite instead of the syrup+ soda water combination 
Method:
Get a regular glass tumbler and fill it half way with ice. Pop the quantity of lime slices and mint you prefer and add a dash of simple syrup then fill to the top with soda water. Grab a muddle and mix for about a minute. Voila you're cocktail ready!
White Christmas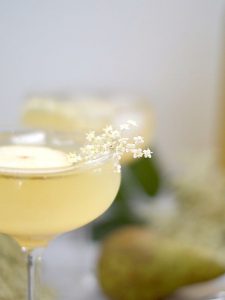 The White Christmas (aka a virgin Tom Collins) is lemony and light for a classy mocktail that almost tastes alcoholic
Ingredients:
lemon juice

sugar syrup

soda water

ice (optional)

elderflower cordial (optional)

lemon/ cherries to garnish 
Method:
Add a dash of lemon juice, a dash of sugar syrup then top with soda water. For a slightly sweeter version add a splash of elderflower cordial then garnish with a lemon slice and cherries for a festive finish.
Red Rudolph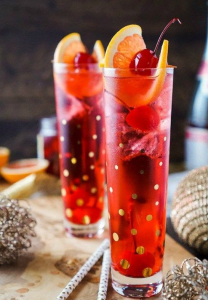 This Red Rudolph is a Christmas take on the classic Shirley Temple. Perfect for mamas-to-be and children alike this traditional mocktail is always a crowd pleaser:
Ingredients:
Lemon-lime soda

grenadine

maraschino cherries

ice

orange slices (optional) 
Method:
Fill a glass of your choice half way with ice, pour a dash of grenadine in the bottom and top with lemon-lime soda. Garnish with maraschino cherries and orange slices and you're good to go.
Catch up for Christmas
Christmas shopping when pregnant / How to prepare for a Christmas due date