Mother's Day is just around the corner, whether you're filling your wishlist for lots of self care treats from you to you, or dropping not-so subtle hints to your partner, friends and family about the perfect day, this time is all about you, Mama! To help give you a little Mother's Day inspiration, we caught up with one of our favourite Mamas Lucy Mecklenburgh (@luckymeck1) to chat about where she's up to in her 2nd pregnancy, how fitness and company @resultswithbump has influenced her pregnancy journey and some gift ideas for the special Mama in your life.
Your Mother's Day inspiration is just a few scrolls away, Mama!
How far along in your pregnancy are you?
I've just started the third trimester ?
How has your little one Roman adapted to your pregnancy?
He's so young (2 on the 7th of March) so I'm not sure he fully understands but he sometimes kisses my tummy and stokes it and says baby, then pulls up his top and says baby haha.
What have you learnt from your last pregnancy?
To be honest they have both been really different pregnancies. This time has flown by and I got lucky with much less sickness which was a godsend with a toddler to look after. I think I'm more aware this time how hard the end of the third trimester is and I'm making sure I'm organised earlier to take a much needed break at the end. Last time I was working, working out and nesting/cleaning until the day I gave birth!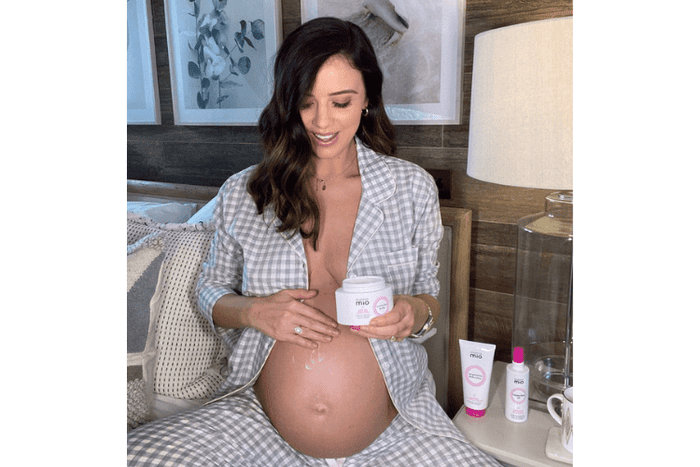 Do you have any top tips for Mama's in their first trimester?
Listen to your body, don't fight it if your body is craving beige food and needs a lot of rest try your best to go with it knowing it won't be forever.
Did you have any challenges in your second trimester?
I love the 2nd trimester, for me it's when the nausea stops & my energy levels came back to normal and I started to see a little bump not just bloating.
How have you found your third trimester?
It's early days into this trimester but honestly I'm pretty tired with a little one to run around after, work & housework. I'm hoping to actually take maternity leave this time so I can rest a little more later into this trimester & Ryan's helping more with bedtime etc as with my bump I can't even get Roman in the cot now with my bump.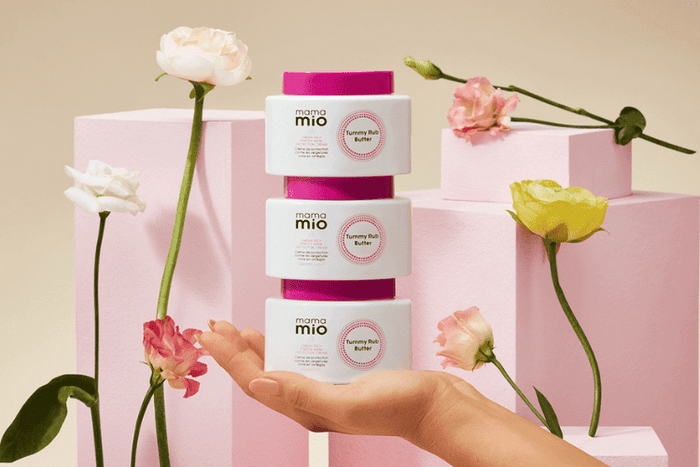 How has fitness and @resultswithbump influenced your pregnancy journey?
RWB Is online workouts, super quick recipes (even beige ones!) Support & expert advise.
I love the under 30min prenatal Pilates, barre & weights workouts. It makes me feel good, strong & helps with my mental health. I also watch the antenatal classes, pregnancy nutrition videos & breast feeding lactation consultant videos to refresh my memory and educate myself in case birth etc is different this time. I believe knowledge is important in birth and for postpartum recovery.
How would you spend your dream Mother's Day?
Surrounded by family! It doesn't matter to me what we do just as long as I spend some time with my little boy & my mum. We will most likely all have a lovely lunch together.
Do you have any gift ideas for friends or partners of Mamas-to-be who might need a little help?
I think we always buy for baby and mum deserved to be looked after too!
Mama Mio Tummy Rub Oil is my favourite treat when I get out the shower and I think it would make a wonderful gift for mums-to-be.
Also, the Lucky Legs Refreshing Spritz if a great gift in the later stages of pregnancy as your legs can feel heavy and uncomfortable
A pregnancy pillow
If they have a child/children offer to take them out for an hour or so mum can have a little rest
Flask for when baby is born so mum gets hot tea/coffee
Comforting freezer meals
Shop Lucy's Mother's Day Inspiration
You NEW Pregnancy Safe Deodorant is here! Explore everything you need to know about our ne Aluminium Free, every day essential, here.
Ellie is an Online Content Editor with a Bachelor of Arts degree in English Language and Media and Communications. She has experience in content creation, and has a passion for reading, everything skincare and travelling.