Say hello to our NEW Resident Midwife, @midwife_vic! Over the next few months Vic will be here to  give tips, advice and answer your questions about all things pregnancy and birth so make sure to submit your questions via Mama Mio Instagram DM and our stories! Are you ready to meet the midwife? Let's go!
1. Hey Vic, we're so excited to have you on the Mama Mio team! Please introduce yourself to our Mamahood community.
I am thrilled to be part of the team- thanks so much for having me!
Huge Hello to everyone reading, I'm Midwife Vic - midwife of many years, Hypnobirthing teacher and founder of our Hypnobirthing platform The British Birthing Academy.
I'm an absolute nerd for all things education around birth because I see it making a real difference to women and their partners' birth experiences. It's life altering stuff- pregnancy and birth are such significant periods in women and their family's lives. I am so passionate about education that truly informs women, leaving them feeling confident and empowered.
2. What made you decide to become a midwife?
I was doing some work experience with a team of physiotherapists at the time, and we happened to head up to the maternity ward to do some women's health physio.
The Physio I was working with was awesome. She spotted that a c-section was about to go ahead, had a quick word with the team and the parents who were happy for me to observe and I headed in.
The c-section itself went well but I spent the entire time watching the woman and her partner. When the midwife placed their baby in their arms it was honestly magic. The pure joy that played out was incredible. I can still remember it vividly. I remember feeling this overwhelming all-consuming pull that this was what I was supposed to be doing, and that I absolutely wanted to be part of helping women achieve that magical moment of happiness
3. How long have you been practicing midwifery for?
I have been a qualified midwife for eight years, with an additional three years of training prior. So all in all around a decade's worth of time in the world of maternity.
I've also managed to complete my Hypnobirth teacher training as well, not once but twice! For good measure! Prior to my midwifery training I spent a couple years working in psychiatry and spent most of my time on the mother and baby unit.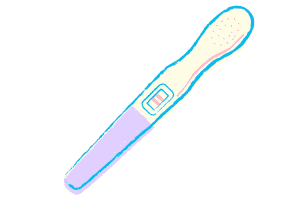 4. What's your favourite thing about Mama and Mini Mio?
Oh without a doubt it has to be what Mama Mio as a company promotes. Which is support, and empowerment for women. Their mamahood is the perfect platform for promoting these concepts, with a mixture of articles, blogs, images and pregnancy/birth stories that shine a light on real women with real experiences. I am completely behind Mama Mio's vision and ability to see and care for the women they are engaging with, creating a community that can help people. It feels like they're really making a difference.
5. What's your favourite part of being a midwife?
Honestly? Chatting!! I love chatting away to people, and really finding out who they are, what they want, what their anxieties are and how we can make a plan together. You get to meet so many people as a midwife from completely different backgrounds. As I've become older and more experienced throughout my career I've come to realise that chatting is one of the best tools I've got in my midwife tool belt. You can really start to personalise the care you give once you know a little more about the person you're caring for.
6. What's your first piece of advice for new mums?
Take a Breath.
You're about to nose dive into a whole new world of midwife appointments, information, things to buy, lists to write. It can be overwhelming. Understandably. Try and chunk out your priorities depending on where you are in your journey. Start with finding experts in their field who are leading courses or programmes that offer advice, and this will often lead you to finding new mums who are in the same boat as you. Finding a group who can support you and who you can have a laugh with is ideal.
8. What kind of expert advice can we expect over the next few months?
I'm going to be covering all sorts! I think it's so important to cover all types of birth, from water birth to c-section so we'll be going through it all as well as trimester specific info.
9. How can our mama's get in touch to ask questions about all things pregnancy and birth?
You can pop any questions you have to Mama Mio's DM's and the team will send them through for me to answer on our women's health Wednesday Q and A sessions! Keep an eye on our stories as well for more info on upcoming events!
Trimester 1 Essentials
Ready to start learning? Check out Midwife Vic's guide to the 2nd trimester, here!
Ellie is an Online Content Editor with a Bachelor of Arts degree in English Language and Media and Communications. She has experience in content creation, and has a passion for reading, everything skincare and travelling.