Why is nutrition important for pregnancy? Well, you've come to the perfect place, mama! We recently spoke to pregnancy and fertility nutritionist, Melanie Brown, to ask  about her top tips for pregnancy nutrition.
From pre-pregnancy nutrition supplements, the foods to eat and avoid in pregnancy  along with her vegan pregnancy nutrition advice for plant-based mamas. Here, Melanie shares her expert guide to help keep you and baby nourished, happy and healthy during the 9-month stre-e-tch!
And yes, you will be craving all the beige in your first trimester. An excuse for a cheese toastie, we think!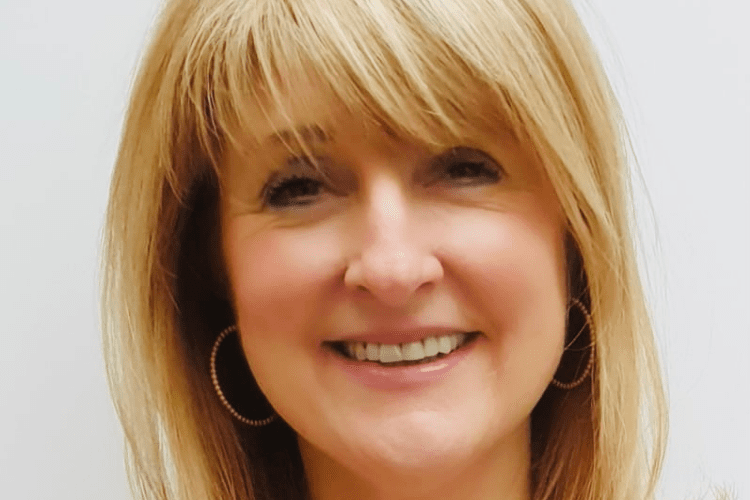 For expert fertility and nutritional advice for pregnancy, check out Melanie's website melaniebrownnutrition.com  and follow Melanie on Instagram @melaniebrownnutritionist
1. Can You Tell Us About Your Career Journey And How You Got Involved With Studying Fertility And Nutrition? 
After 20 years in the beauty business, I decided (rather late!) at 37 to go to university and become an osteopath. But, I wasn't very good at it and decided to switch to nutrition. I graduated in 2002, and the first nutrition job opportunity I had was in a clinic specialising in supporting people with their fertility.
I was there for 8 years, and then I set up on my own, specialising in fertility, IVF and pregnancy. I completed my Masters in Nutritional Medicine in 2017. I struggled to become pregnant myself and had two miscarriages, so this is an area close to my heart.
"Folic acid helps to prevent defects of the neural tube, which can lead to complications such as Spina Bifida."
2. Will Taking A Folic Acid Supplement Help Me Conceive?  
Folic acid won't actually help you conceive but it is a good idea to begin taking 400mcg folic acid or folate at least two months before you begin to try, so there is plenty of time for it to build up in your system.
Folic acid helps to prevent defects of the neural tube, which can lead to complications such as Spina Bifida. Some people need a very high dose because they may suffer from other health conditions that require more.
If you, or someone in your family has a history of pregnancy losses or neural defects then you may need more. This is something to discuss with your GP. You can take it on its own or in a specialised pre-natal multi-vitamin. I always advise that people also eat a diet rich in folate from green leafy vegetables (although you will still have to supplement). 
3. Can Changing Your Diet Help With Fertility? 
A good healthy diet is important for your fertility as well as preparing you for pregnancy. Eggs and sperm need certain nutrients for their development, and your diet can really influence your hormones, blood sugar, mood, pre-menstrual symptoms and even your periods.
Nutritionists specialising in fertility will usually always suggest a 'Mediterranean Diet' rich in vegetables and berries, nuts and seeds, wholegrains, white meat and fish, eggs, pulses and olive oil. These are just some of the foods that contain some of the nutrients that are most important.
You need zinc and magnesium for your hormones. Zinc is found in nuts and seeds, seafood and chicken. Magnesium is found in nuts and green leafy vegetables.
Iodine for your ovaries and thyroid. Iodine is found in fish and dairy products.
Iron if you have heavy periods, and to carry oxygen to all of your cells. Iron is found in meat, chicken, fish, beetroot and dark greens.
Vitamin B12 for cell energy, that is found in animal products.
Vitamin C and beta carotene for healthy ovulation. Vitamin C is found in berries, peppers and citrus fruits. Beta carotene is found in dark green leafy vegetables and orange vegetables like carrots and butternut squash.
Selenium and vitamin E to protect your cells from damage. Selenium is found in Brazil nuts and garlic. Vitamin E is found in nuts, seeds, and avocado.
Omega three fats for hormones and reducing inflammation. Found in oily fish, walnuts, avocado and dark green leaves.
Vitamin D for everything! In Summer, from the sun. In Winter, from a supplement.
If you start eating this kind of diet well before you become pregnant, you will be accustomed to it and then you will be able to carry it throughout pregnancy and give your baby all the nutrients it needs for its development. You will also be looking after yourself, too. Very important!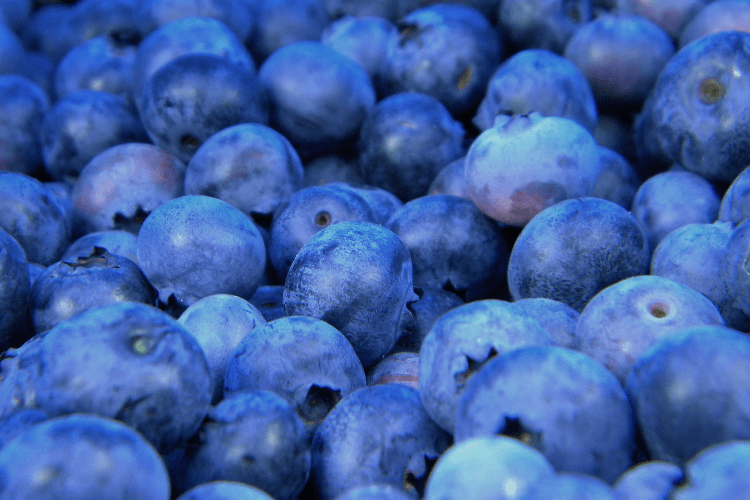 4. You Mentioned The Foods To Eat To Help With Fertility. What Foods Should You Eat During Pregnancy? 
You will want to eat completely beige foods in your first trimester; a cheese sandwich is a favorite! It's almost impossible to eat some foods that you happily ate before. But, don't worry as the taste for vegetables, salads and different flavours usually returns by about 14-weeks.
Just try and eat the healthiest 'versions' of what you crave; wholemeal bread not white, for example. Think of fruit and vegetables that you can eat. Maybe kiwi fruit makes you cringe but a sliced crispy apple might just do the trick. And, you will be taking your folic acid and vitamin D.
If you really feel very limited in what you can eat, then try and take a pre-natal multivitamin which will cover you for vitamins and minerals that you may be missing in your beige diet!
Good Foods To Try And Eat Include:
Eggs are an excellent source of vitamin A that is essential for the development of your baby's eyes and immune system.
Fish for iodine, which is important for the baby's brain development, protein and selenium.
Vegetables for the immune system and everything else. Research has shown that mamas who eat broccoli have babies that eat broccoli!
Eat regularly and include wholegrains, nuts and seeds. Lean red meat once a week with some chicken or turkey.
Lots of different coloured vegetables and fruit, especially berries. Eating little and often in pregnancy is sometimes better for the nausea.
Dry crackers with cheese - Marmite on a dry cracker or toast is brilliant for pregnancy nausea.
A handful of almonds with a sliced apple, a pear or a banana. 
"It is perfectly possible to eat a healthy plant-based diet, but you will certainly have to supplement some nutrients that simply cannot be found in plants."
5. What Foods Should You Avoid During Pregnancy? 
There are two bacteria that affect a baby directly that are rare but dangerous. Listeria is found in soft, ripened cheese like Brie, aged creamy cheeses and unpasteurised milk and other dairy products. Raw seafood, meats, deli-type foods, ready-to-eat meals, sandwiches, foods that other people's (unwashed) hands have been handling.
Toxoplasmosis is found in undercooked meat, so your Summer BBQ burger must to be completely cooked and your juicy steak cooked like leather! It is also in cat faeces, so change cat litter (if you must) with gloves on. If you live in a town garden where cats roam, do not eat home grown soil-grown vegetables. 
6. Is It Safe To Eat A Plant-Based, Vegan Diet During Pregnancy? 
It is perfectly possible to eat a healthy plant-based diet, but you will certainly have to supplement some nutrients that simply cannot be found in plants.
These Are:
Vitamin B12, the active form of which is only found in animal-based foods.
Iodine, mainly found in fish and dairy products. Clean (from unpolluted waters) seaweeds also contain iodine but it's hard to estimate how much so I would not rely on this.
Iron, the best absorbed, called haem iron is found in meat, fish, chicken and eggs. Dried apricots, prunes, beetroot and greens also contain non-haem iron which is good for you but won't do the trick to keep you iron-sufficient in pregnancy. You will almost always have to supplement iron, over and above what is even in your multivitamin, especially in the third trimester.
Omega three fats, especially DHA, critical for baby's brain and eye development. Oily fish or their supplements are the best source, but DHA comes from Algae as well and you can buy supplements of this. Walnuts, flaxseeds and dark greens contain some omega three, but not DHA.
Finally, protein which makes the building blocks of your baby! And of course, animal derived protein is very easy for humans to absorb and is what is known as a 'complete' or first-class protein. But, if you ensure you eat beans, lentils, chickpeas, nuts and seeds, protein-rich grains like quinoa and teff, a little organic tofu and Quorn you will be fine.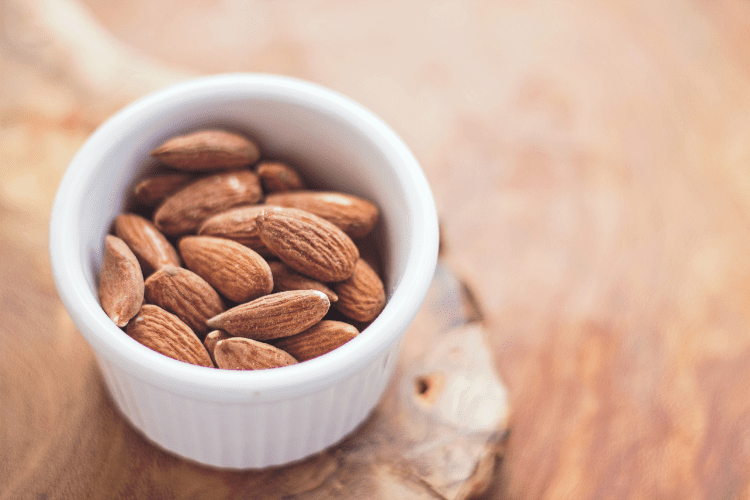 Our Mama's Faves
It's completely normal to feel a little worried about life after lockdown, mama. But, that doesn't mean you can't celebrate your pregnancy in style! Explore our tips on how to host the perfect virtual baby shower here.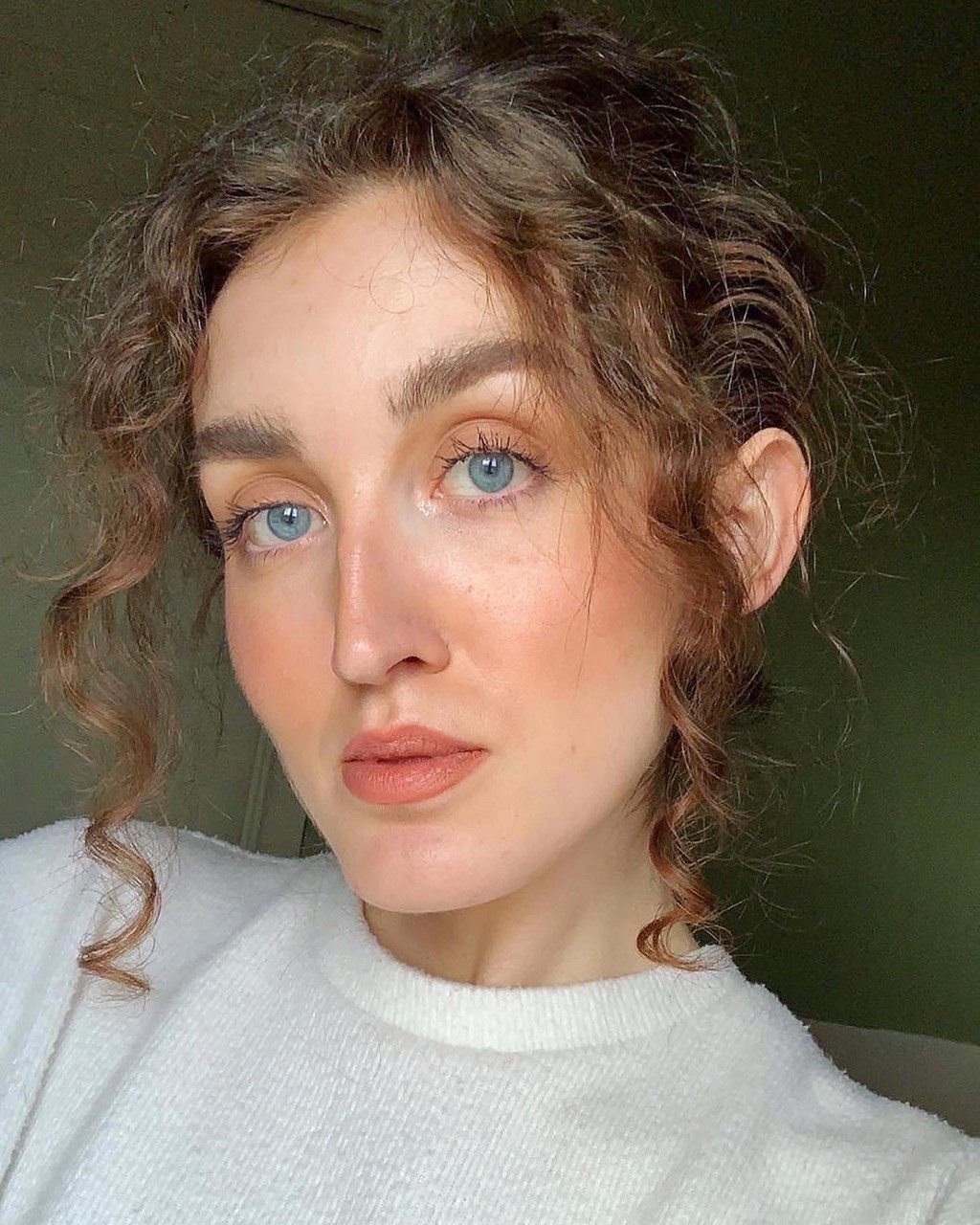 Heleayner is an Online Content Editor with over four years' experience in the beauty industry. She has a Bachelor of Arts degree in Beauty Promotion and has interned at a number of media publications including British Vogue, Elle and Stylist. She has a passion for all things skincare, fragrance and loves being in nature.