If you're attending a baby shower soon (virtual or non-virtual), then you're probably wondering what to get the new Mama-to-be. Unless you have already had a baby yourself, shopping for the best baby shower gifts can be overwhelming and you can find yourself stumbling across products that you didn't even know existed! 
So, why not treat the new Mama in your life to some much-needed 'me time'? Read on to discover our fabulous range of vegan, cruelty-free and sustainable gift sets designed to comfort and soothe her bump, boobs and thighs throughout her pregnancy and beyond. Whether she's a friend, daughter or partner these are the best baby shower gifts containing everything she will need to pamper herself from head-to-toe. 
Encourage Mama to take some well-deserved time out and put her feet up before her little one arrives with our Bloomin' Lovely bundle. Expertly created and packed full of natural, plant-based actives, this set contains everything Mama needs to feel nourished and supported throughout her pregnancy. It includes our best-selling Tummy Rub Butter, supercharged with our unique Omega Rich Skin Stretch Complex that is clinically proven* to help protect against stretch marks. Our Lucky Legs Cooling Spray to provide instant and refreshing relief to her weary and swollen legs, Pregnancy Boob Tube to soothe and hydrate growing boobs and Megamama Shower Milk to revitalise her senses whilst gently cleansing and hydrating her skin, leaving it feeling beautifully smooth and moisturised. What more could she ask for? 
*Independent clinical trial 
What better way to congratulate the new Mama-to-be and help her prepare for the wonderful journey ahead with our first trimester bundle! Expertly designed to soothe achy boobs and to slowly start prepping Mama's skin for the nine-month stre-e-tch ahead. Both sets contain our Pregnancy Boob Tube to deeply hydrate and soothe her growing boobs, our Tummy Rub Scrub to exfoliate and buff away any dryness and our best-selling Tummy Rub Butter to deeply moisturise and protect against stretch marks. If the new Mama in your life prefers using oil textures, check out our First Trimester Oil Bundle that includes our lightweight and silky-smooth Tummy Rub Oil.  
Our Tummy Rub Routine contains everything Mama needs to keep her growing bump elastic, supple and hydrated throughout her entire pregnancy and beyond. It contains our Tummy Rub Scrub, the perfect way to polish and prep her skin whilst gently buffing away dryness, revealing silky smooth skin that is moisturised and healthy. After she has prepped her skin, she can choose to slather her bump with either our Tummy Rub Butter or Tummy Rub Oil. They both deliver the same fantastic results, the only difference between the two is the texture. Mama's got the best of both worlds with this one! 
The perfect baby shower gift for the Mama-to-be who is always on the go! Packed full of our best-selling favourites in miniature form, this is a great way for Mama to explore our products if she hasn't tried them before or if she has just found out that she's expecting her little one! It contains all of the pregnancy skincare essentials that she could wish for; our Tummy Rub Butter to nourish her bump, Lucky Legs Cooling Gel to refresh her swollen legs, Pregnancy Boob Tube to hydrate her growing boobs and Tummy Rub Scrub to polish and prep her skin! 
Other baby shower gifts: 
Any new Mom would be thrilled to receive this super chic, ultra-soft cable knit blanket to wrap up their new little bundle of joy! 
Capture the most precious and special moments that Mama will treasure forever with this mini polaroid camera. The perfect size to pop into her stroller, so she will never miss capturing her little one's first milestones! 
She'll always remember her baby's first steps and first words, but what about the smaller moments in life? With Letters to my baby, Mama can capture those sweet first few years with her little one. The letters can be dated, sealed and then gifted to her child at his/her graduation or even on the arrival of her first grandchild so that she can pass on those precious moments from generation to generation.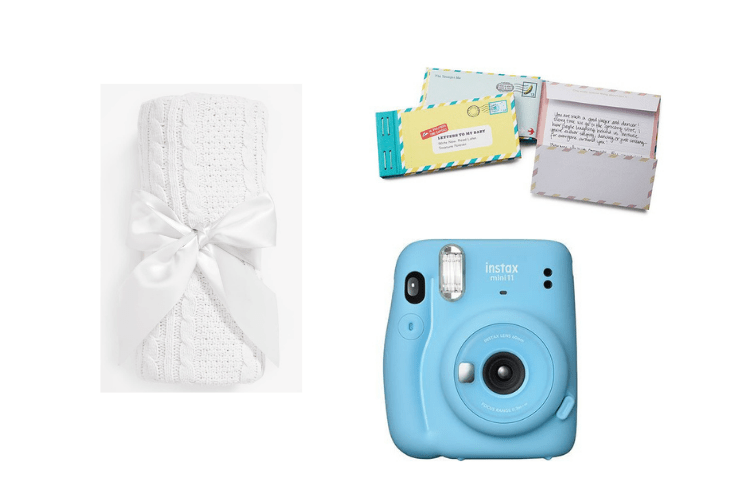 If you or another Mama are confused as to how to throw a successful gender reveal party, read our post about how to plan a gender-reveal party in 2020 here.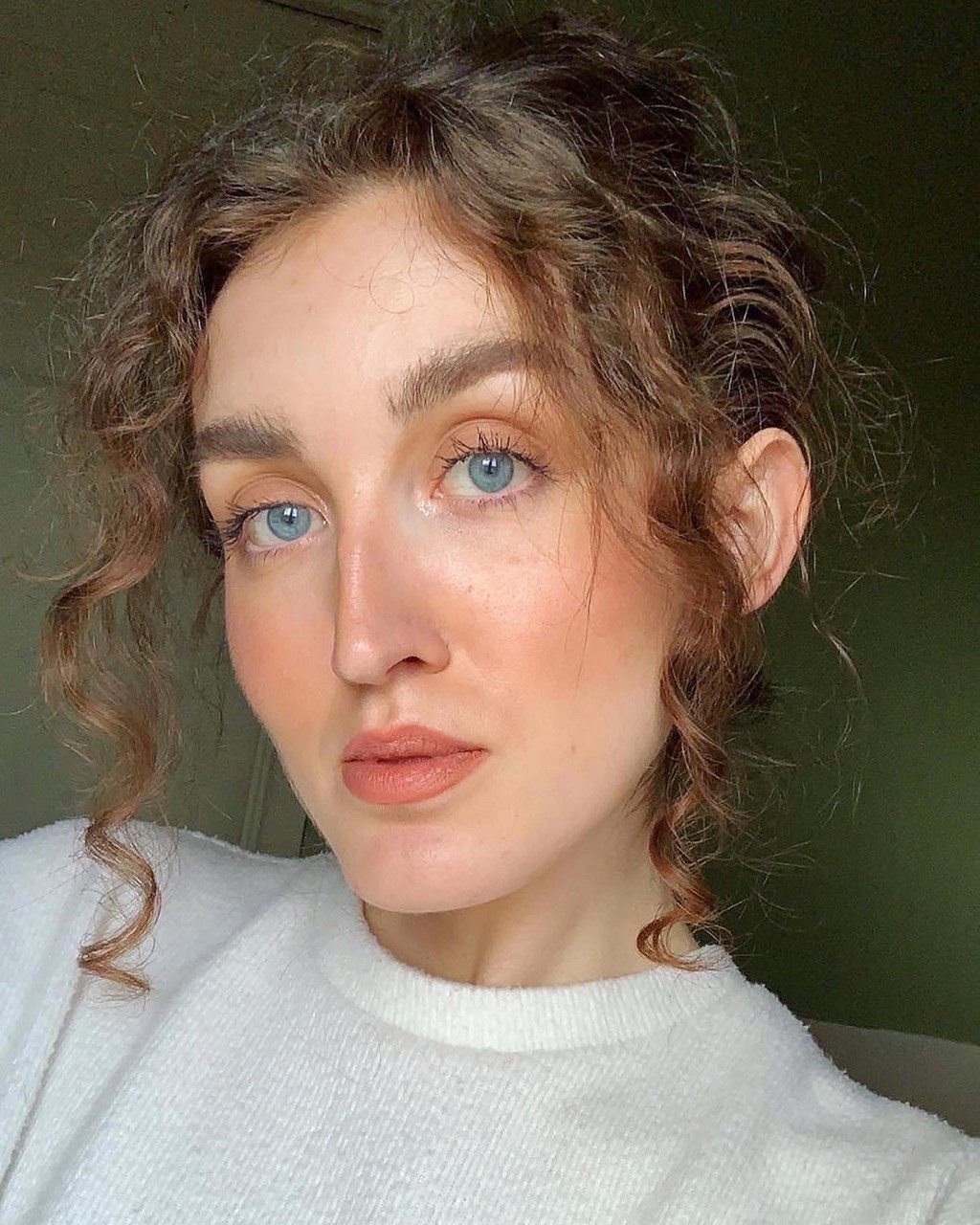 Heleayner is an Online Content Editor with over four years' experience in the beauty industry. She has a Bachelor of Arts degree in Beauty Promotion and has interned at a number of media publications including British Vogue, Elle and Stylist. She has a passion for all things skincare, fragrance and loves being in nature.