Summer Mocktails You Can Enjoy While Pregnant
Summer is here and we're here to help you keep your cool with these delicious summer mocktail recipes! We know you know just how important it is to keep your body hydrated during the summer, especially when you're expecting. But just because you're pregnant doesn't mean you're stuck sipping on water while everyone else enjoys fun cocktails. We are sharing our top 4 favorite delicious non-alcoholic mocktails for this summer (and beyond). These summer mocktails are packed with fresh fruit and vegetables to hit every craving while keeping you hydrated! 
At Mama, we've created highly-effective, feel good formulations packed with natural, plant-based actives to deliver results you can see and feel. You can count on us to nourish and nurture your body and mind for a healthy glow from bump to baby and beyond. All our ingredients are packed with naturally-derived actives that are entirely pregnancy-safe and vegan-friendly.
Watermelon Mint Twist
Enjoy the quintessential summer fruit (watermelon, of course!) in this yummy mocktail. The Watermelon Mint Twist is super hydrating for a hot summer day. Shake together watermelon juice, vodka, a splash of lemon juice, and mint leaves in a cocktail shaker with ice. You can purchase from the store or make your own at home using fresh watermelon, a blender, and a strainer or cheesecloth.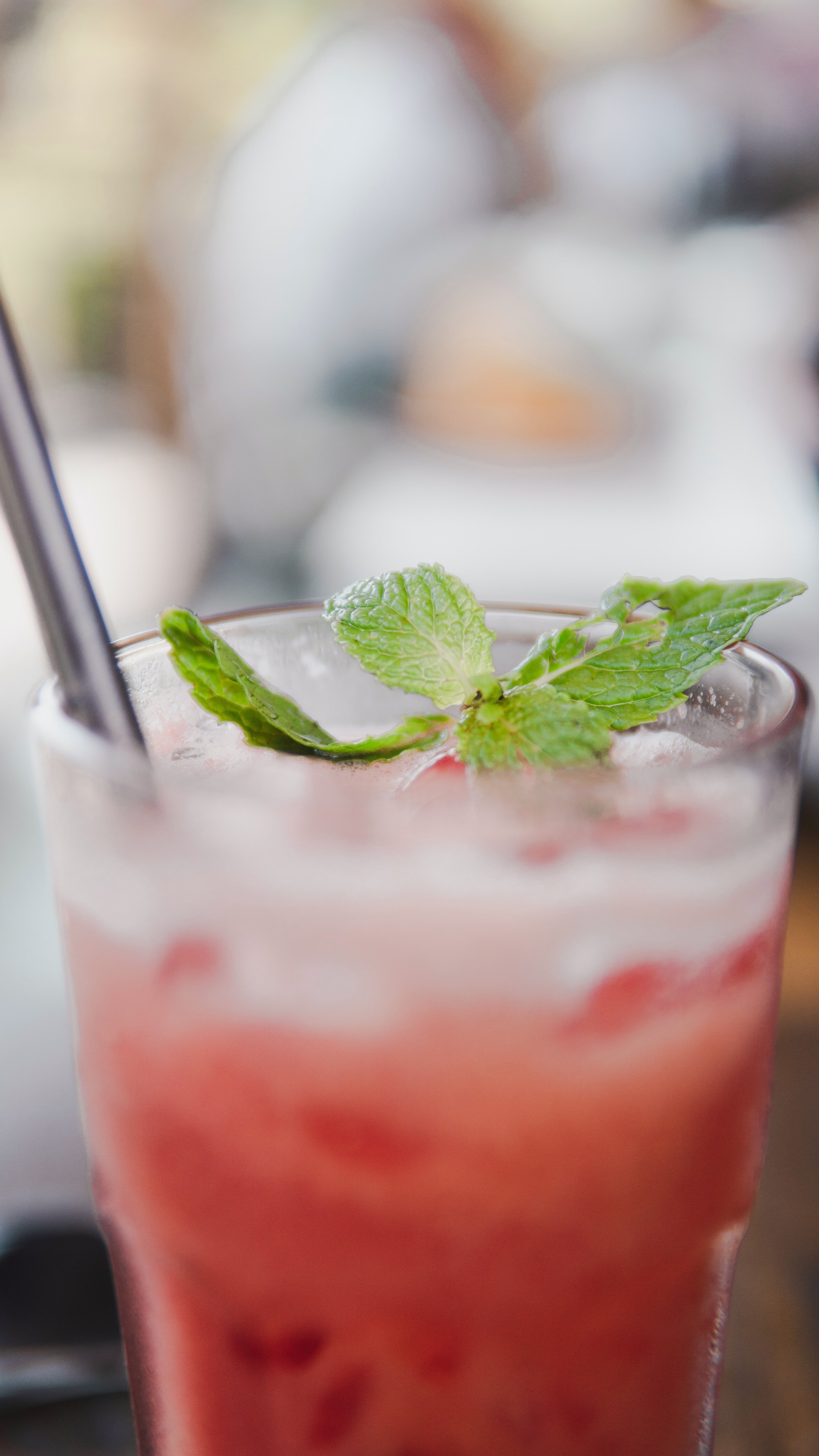 Read the full recipe here. (via Nutrition Stripped)
Strawberry Mojito Mocktail
A combination of seltzer, fruit, and fresh herbs make this the perfect drink to cool off after a day in the sun. At just 36 calories per drink and no added sugar, this drink is not only delicious, but also a smart choice for you and baby! First, muddle together strawberries, mint, and lime juice to help bind together all the flavors. Don't fret if you don't have a muddler, a wooden spoon or rolling pin will also work in a pinch! Then just add ice and lime seltzer. Stir and enjoy!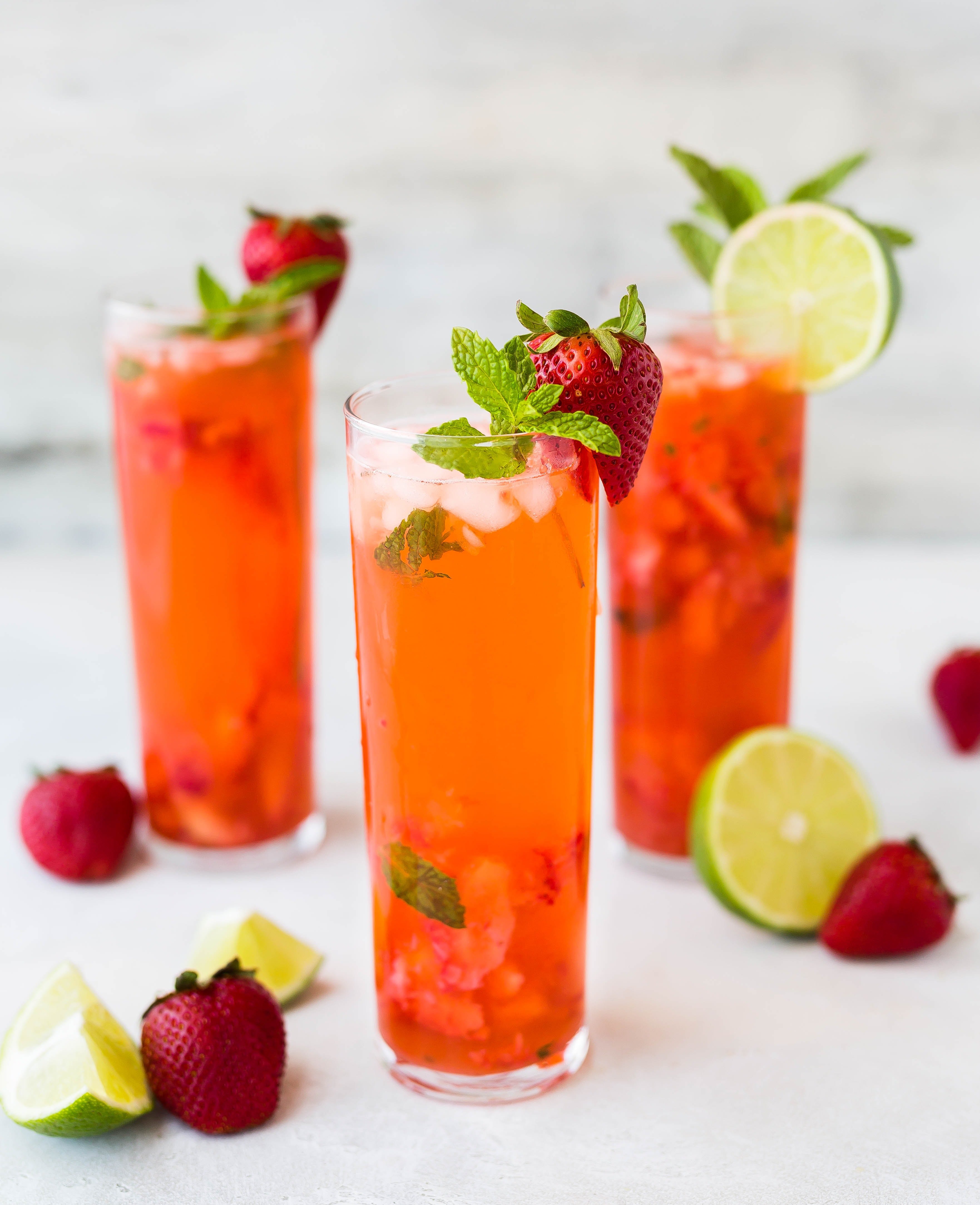 Read the full recipe here. (via The Schmidty Wife) 
Jalapeño Grapefruit Ginger Fizz Mocktail
If something sweet isn't your vibe, then this mocktail with a kick is perfect for you. Full of bold, crisp, spicy flavors that come together to create the perfect summer drink, it's sure to be one of your favorites. Although this mocktail contains ginger beer, don't worry. Just be sure to get a non-alcoholic version and you're good to go! It may even help settle your stomach and relieve pregnancy-induced nausea.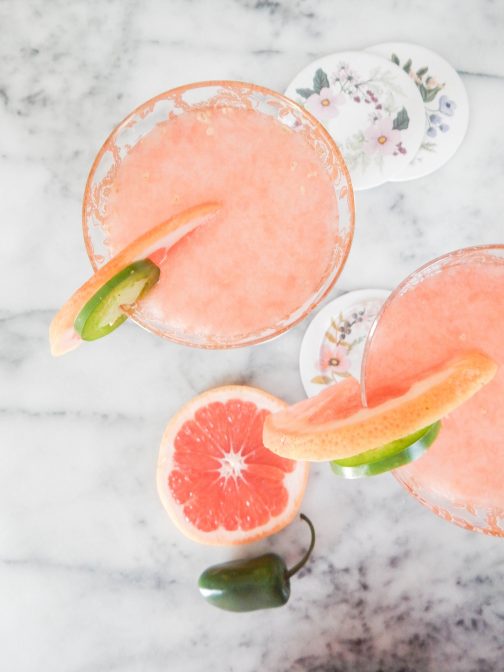 Read the full recipe here. (via Gimme Some Oven)
Cucumber Mint Refresher 
Cucumber and mint are the perfect combination in this refreshingly cool mocktail. All you have to do is throw seedless cucumbers (no peeling necessary), fresh mint, kiwi, green grapes, and lime juice into a blender and ta-da! A balance of fresh and sweet with no added sugars, this is the perfect drink to sip all summer long.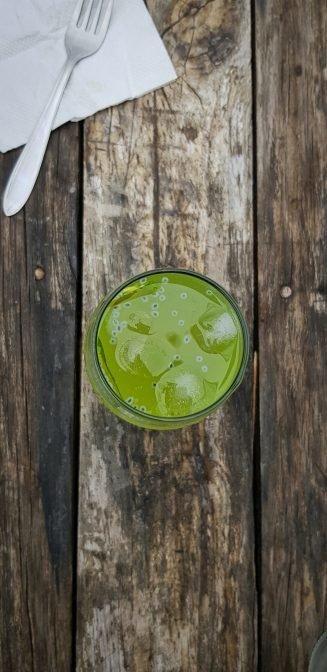 Read the full recipe here. (via Yes to Yolks)
Be sure to tag us @mamamioskincare on Instagram if you try any of these summer mocktails! Enjoy!