Are you asking yourself the question 'what can I put on my baby's dry skin?' Don't worry Mama, we've got you covered with our new arrival Mini Mio to help keep your baby's skin silky smooth, soft and nourished from top-to-tiny-toe.  
Keep reading to discover what causes dry skin in babies and how you can help treat it with our nourishing, soothing and comforting products in our NEW paediatrician-approved baby skincare range.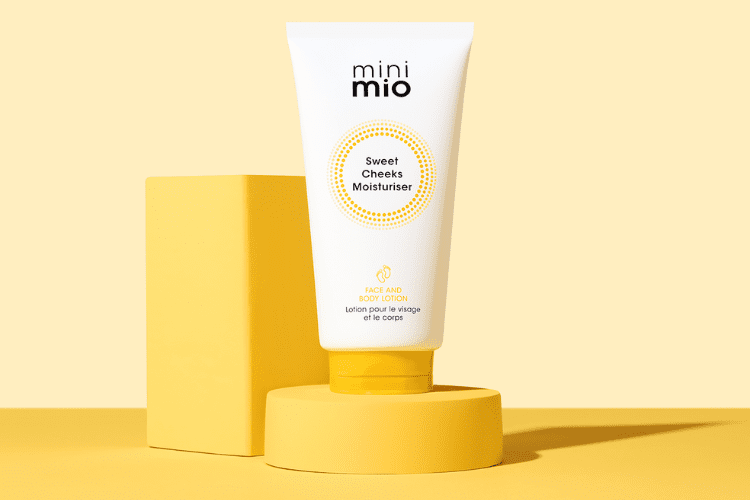 What causes dry skin in babies?
To put your mind at ease a little, dry skin is very common and almost every single baby (and adult) will deal with the occasional bout of dry skin. In fact, did you know that a lot of the sources of your dry skin are the same for your little bundle of joy?
As we enter the Winter months, increased exposure to colder temperatures and drier air can dehydrate your skin, leaving it feeling and looking sapped of moisture. Additionally, although soothing and comforting, spending too much time soaking in a hot bath tub can also dehydrate your skin and leave it feeling parched. Your baby's skin is delicate and thin, so this makes it even more sensitive and prone to becoming dry!
What does dry skin look like on a baby?
When you take a look at you baby's skin, what do you see? Does it look rough and flaky? Are there any fine lines or cracks? These are all signs that your little one's skin is craving some moisture. Dry spots might also be visible, but these are more common on the face, lips, hands and feet.
If your little one's skin is mildly dry, this probably won't bother them too much and can easily be soothed with a nourishing moisturiser. However, if your baby's skin is very dry, this can become itchy which can encourage your baby to scratch their skin, causing further irritation.
Dry skin and eczema also have some symptoms in common, but there are some ways that you can tell the difference between the two.
Eczema patches appear different:

Normal dry skin can look scaly or rough, but patches of eczema can appear inflamed and look red or pink in babies with lighter skin or red, brown and purple in children with darker skin.

Eczema shows in different areas:

Eczema and dry skin can show up on your baby's face, lips hands and feet but it is common for eczema to appear in areas that aren't so prone to dryness including your baby's scalp, behind their ears, knees and on their elbows.

Eczema isn't always weather related:

Eczema can worsen during colder temperatures and hot baths. Eczema affects every baby differently and their skin might become more irritated from things like moisture from milk, sweat or saliva, scratchy fabrics, specific detergents or soaps and dust.
How to treat my baby's dry skin?
Fear not Mama (or Papa) because there are some simple, at-home solutions that you can try which are usually enough to help quench your baby's thirsty, dry skin.
Keep baby hydrated:

Make sure that your little one is drinking plenty of fluids from either breast milk or/and formula. It's important to speak with your doctor before giving your baby water, but this is usually around when your baby is 6 months old and is starting to eat solid foods.

Reduce bath time:

Long, hot soaks in the tub can strip your baby's sensitive skin of moisture and natural oils. Instead, keep bath time to 5-10 minutes and use lukewarm water. Midwives recommend using only water on baby's skin for the first 3 months as regular soap or bubble bath is too harsh for newborn's skin as this is when it is at it's most sensitive.

Wrap up warm:

Ensure that your little one's skin isn't exposed to cold air or wind during the Winter months. Before going out, layer up with a hat, socks and mittens and apply a soothing balm to their cheeks and lips to keep them hydrated.

Apply some moisturiser:

Apply a layer of thick moisturiser to baby's skin a couple of times a day and immediately after bathtime, as this will help to lock-in moisture and keep baby's skin hydrated from top to tiny toe. Gently massaging your baby can also help to loosen any flaky skin.

Avoid harsh chemicals:

Because baby's, specifically newborns, skin is so sensitive it is important to avoid using harsh chemicals or detergents that can irritate the skin. Again, make sure to avoid applying perfumes of scented products to your newborn's skin (first 3 months). Instead of washing your baby's clothes with regular laundry detergent, opt for one that is specifically designed for baby's delicate skin.

Try a humidifier:

If you find that the air in your house is very dry, try using a cool mist humidifier to help increase the moisture levels as this could help to relieve symptoms of eczema and dry skin.
What can I put on my baby's dry skin?
Confused about what products to use on your baby's delicate skin? Look no further than our NEW arrival Mini Mio! From tub time to 'it's time for a change' time, we have created each product to help enhance those special moments of bonding between you and baby, providing naturally powered skincare that brings parents and little ones together for moments of bonding. Charged with plant-based ingredients and nourishing oils in our unique Skin Nurturing Omega Complex, Mini Mio is vegan, cruelty-free, safe for babies and paediatrician approved so you can trust our products to nourish, soothe and protect even the most sensitive baby skin for mini moments full of care.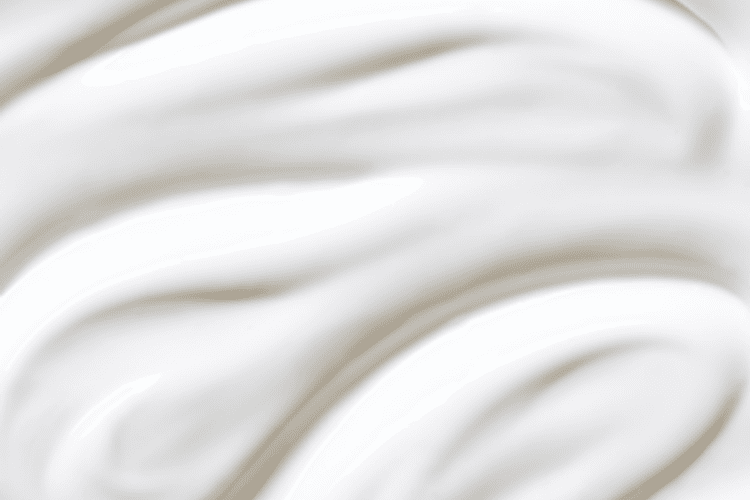 Help keep baby's skin silky soft and smooth with this gentle baby moisturiser to help protect baba's delicate skin from dryness, leaving it feeling incredibly soft and calm. Packed full of plant-based actives including antioxidant rich Vitamin E, Cotton Seed Oil and a 100% natural calming fragrance, this is the best baby cream for dry skin to leave little one's skin feeling nourished, hydrated, comfy and softly scented.
How to use: Smooth a thin layer over your baby's face and body after bathing or before you go out and about.
98% agreed product left baby's skin was left looking and feeling soft and protected from dryness.*
*Tested in a 2-week independent consumer trial
Mini Mio is recommended for use on babies from 3 months onwards. 
The ultimate cream for happy nappies, this comforting bum balm is the best baby cream for dry skin if you're looking for something a little thicker and richer.
Infused with nourishing Omegas including Coconut Oil, Avocado Oil, Shea Oil and Sunflower Wax to help soothe and calm the appearance of uncomfortable skin. Fragrance free and Paediatrician approved, this is the perfect bum balm to nourish and hydrate delicate skin on baby's body.
98% of parents agreed baby's skin was left with a protective feeling barrier.*
*Tested in a 2 week independent trial.
How to use: Rub in gentle circular motions all on baby's skin. Apply where required.
Mini Mio is recommended for use on babies from 3 months onwards. 
Want to know more about our NEW arrival Mini Mio? Of course you do! Discover more about how the Paediatrician-approved range can help enhance your bond with baba here.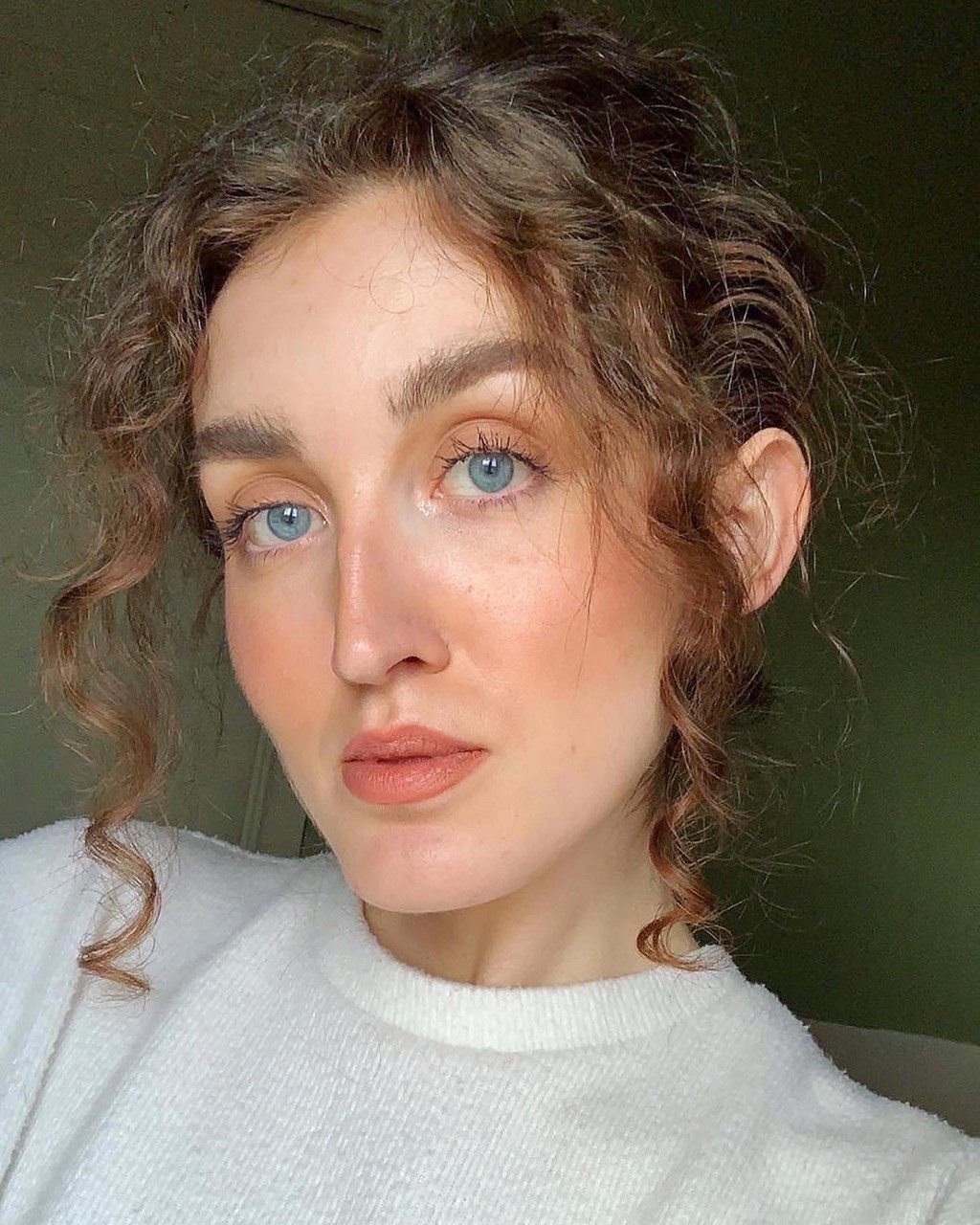 Heleayner is an Online Content Editor with over four years' experience in the beauty industry. She has a Bachelor of Arts degree in Beauty Promotion and has interned at a number of media publications including British Vogue, Elle and Stylist. She has a passion for all things skincare, fragrance and loves being in nature.