Whether spoiling your partner, shopping for a friend or even treating yourself to some well-deserved pregnancy indulgence, Mother's Day is a super important time to show appreciation to hard-working mamas to be.
Expectant mothers can often feel a little neglected when it comes to this most sentimental of holidays, stuck in proverbial limbo; neither childless nor quite yet surrounded by the pitter-patter of tiny feet, but these women are some of the most deserving of all. From hormone imbalance to expanding bodies, insomnia to morning sickness, pregnancy throws a wealth of new and overwhelming challenges at both body and mind.
We've got the perfect mother's day gifts for mums to be that will guarantee them, at least for a moment, the chance to pamper and rediscover time for themselves.
The Newly Pregnant Mama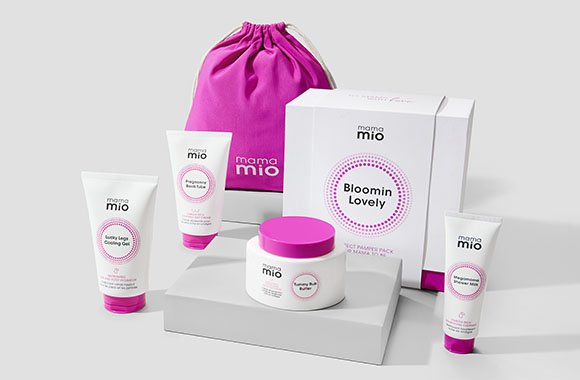 Finding out you're pregnant prompts a huge range of different emotions, from excitement and fear to anticipation and fatigue. One of the things that women can find most daunting is the lack of certainty as to what lies ahead, with everyday seeming to present new and overwhelming challenges for the expectant mama.
Give the gift of consistency this Mother's Day with the Bloomin' Lovely Pamper Pack, and introduce a mum to be to a quartet of skincare essentials that provides a daily routine, however brief, in an otherwise tumultuous time.
The Wide Awake Mama
Insomnia can be one of the most frustrating elements of pregnancy that a woman can face, with reports suggesting that nearly 80% of expectant mums suffer from disturbed sleep. For those tossing and turning, back and forth to the bathroom, our Lavender and Mint Tummy Rub Butter provides the perfect restpite.
Immerse body and bump in a deep, warm bath generously doused with lavender infused Bath and Shower Oil, follow by massaging bump with our nourishing Limited Edition Tummy Rub Butter and finally, spritz the dream inducing Pillow Spray for a restful and restorative slumber.
Are you feeling a little tired, Mama? Explore how to increase your energy levels, here!